From playful elements of street architecture in Cork, Ireland, to teaching children about growing vegetables in Lisbon, Portugal, cities across Europe are using urban design and health interventions to promote well-being. be of their populations.
Europe has a unique opportunity to make urban life healthier since it has relatively few megacities; more than 70% of Europeans live in cities with less than half a million inhabitants.
These are some of the findings of the World Health Organization in a new report, "Urban design for health: inspiration for using urban design to promote physical activity and healthy diets in the WHO European Region", published on Wednesday and launched at 11th HEPA Europe Conference on Physical Activity for Health in Nice, France.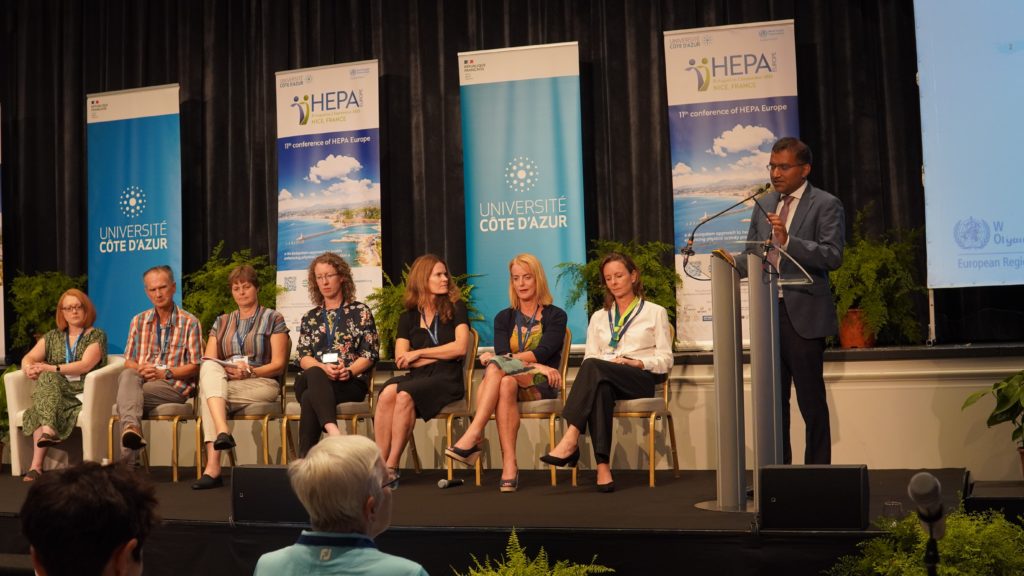 The report, prepared by the WHO European Office for the Prevention and Control of Non-Communicable Diseases, examines ways to promote physical activity and healthy diets in urban settings.
Rather than simply educating people about "good" food choices and the benefits of physical activity, cities can use better strategies to help people choose more wisely, the report suggests. Research has shown that design also plays a role in the health of communities around the world.
"If we want to make cities a better environment that helps people live healthier lives, we must first understand people's needs," said Dr Kremlin Wickramasinghe, head of WHO's European Office for Prevention. and control of non-communicable diseases.
"This will give us information to effectively integrate healthier habits into daily life."
The urban environment influences health
The report says youurban design and planning influence public health and human behavior "by limiting or providing access to healthy foods and active lifestyles, which have profound effects on people's physical and mental health."
For example, in the WHO European Region, environmental risk factors are estimated to cause at least 1.4 million deaths per year, around half of which are related to air pollution, a major contributor to the increase in non-communicable diseases (NCDs). It is estimated that one in four cases of ischemic heart disease and stroke and one in five cancers result from environmental exposure.
These risk factors can be the result of environmental and health inequalities in different aspects of family and working life, including housing conditions and access to basic services and transport.
Traffic tends to be heaviest in the less affluent areas of cities, which poses an increased risk of road-related injuries and exposure to air and noise pollution, which affects poor health and a higher incidence of NCDs.
This is why it is crucial, underlines the report, to find the best approaches to combat these risk factors in urban settings: "Cities are places where everything comes together."
Connecting with communities to facilitate healthy urban planning
Wickramasinghe points out that collecting data and connecting with local communities is "essential for healthier urban planning".
The WHO report presents several tools to facilitate this:
collect data on how people move around a city

identify local food infrastructure that can improve food security

estimate the economic benefits of sounder policies

involve various types of stakeholders, including citizens

analyze data for healthier urban planning
One of these tools, called the Healthy Streets Approach, uses an index for large-scale, long-term strategic planning to drive improvements across ten indicators.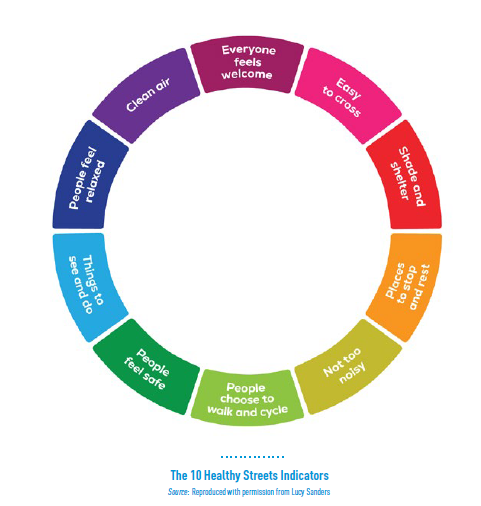 The index contains indicators such as the amount of clean air, the ease of crossing streets and the extent to which everyone feels welcome.
According to the report, the intention is to make it easier for citizens to promote a healthy and safe neighborhood through "a simple language that everyone can understand and identify with."
Concrete examples of cities
Many cities are trying to improve urban transport and mobility, as well as access to urban nature and green spaces. The new report highlights some of the positive examples.
Cork, Ireland
As Cork is dominated by cars but lacks green space, air quality has proven to be an issue, in addition to limited outdoor spaces for physical activity.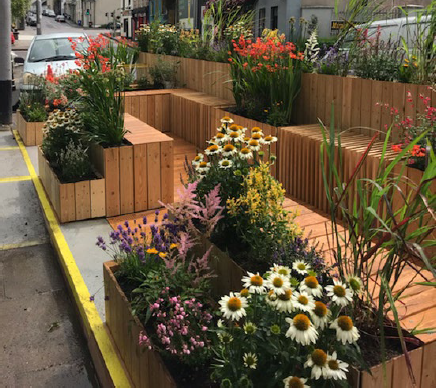 This city decided to introduce more playful elements into its street architecture by developing ten new "parklets" with entertainment equipment and seating. It also included a "play culture trail" in July 2021 to encourage active and playful movement between and within the venues.
Tbilisi, Georgia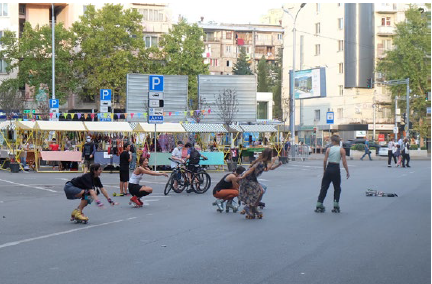 Tbilisi has a transport system that is not pedestrian-friendly and lacks buses and cycling infrastructure. Its car dependent nature leads to traffic jams and air pollution.
In addition, pedestrian zones are considered possible only in tourist areas and therefore are not found in residential areas.
To solve this problem, the city is transforming its streets to make them pedestrianized. The new street design aims to address Tbilisi's main challenges: air quality, physical inactivity and mental health.
Adam Mitskevichi Street, a pilot area, was closed for a few days, to familiarize citizens with a different perception of how the street might be used. From the first hours of street dedication to the public, children arrived with music and started dancing, and some enjoyed riding bikes and skateboards.
Lisbon, Portugal
Tapada da Ajuda, a green space in Lisbon, is located on hilly terrain, and its steep topography makes easy access difficult for children. Also, the surrounding streets are not safe for children as cars are parked on some sidewalks.
In order to forge more links between the citizens, especially the children, of the territory, the city promotes healthy food by placing local products at the heart of its public space project, while teaching children how to grow vegetables and importance of a healthy diet.
The tools and examples in the report highlight the kinds of actions that policy makers and city planners can use as inspiration to rethink and improve their cities.
Cities in other parts of the world have also found other ways to promote health through urban planning and policy, including Buenos Aires, Argentina and Baku, Azerbaijan, showing how urban is crucial for long-term health and social benefits.
"Urban design is a key determinant of physical activity and healthy diets," the report concludes, "contributing to the prevention and control of NCDs and improving global health."
Fight the infodemic in health information and support reporting on health policies from the Global South. Our growing network of journalists in Africa, Asia, Geneva and New York connects the dots between regional realities and major global debates, with evidence-based, open-access information and analysis. To make a personal or organizational contribution, click here on PayPal.